Until recently, Bite Me's Popper Casting GT record was held by visiting angler Dan Ryan with a very respectable GT of about 30kg. This week Phil Calderon, originally from Costa Rica but visiting from California, smashed the existing record with a whopping GT that would have gone about 80lbs using the GGxFL/800 formula, had the fish not been released.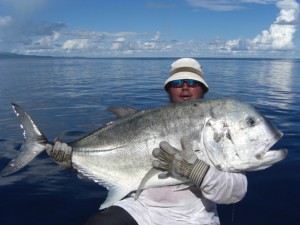 Phil is now off to New Zealand in search of his first ever Yellowtail Kingfish.
Good luck with those NZ Kingies Phil.